Reports and Coverage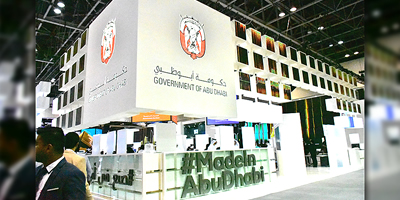 A total of 32 major government and academic entities across Abu Dhabi are set to showcase a wide range of innovative digital projects at this year's edition of GITEX Technology Week. During the week-long event, the 32 government and academic entities will be featured at the Abu Dhabi Government Pavilion, headed by the Abu Dhabi Digital Authority (ADDA), which will be tasked to ensure effective coordination among entities participating to help raise the emirate's profile as a leader in the region's digital transformation efforts.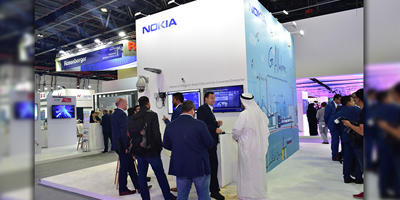 Nokia is showcasing a range of advanced technology solutions, including mission-critical technologies, Smart City, 5G, Internet of Things (IoT), private LTE, Artificial Intelligence (AI), advanced analytics and asset optimization for Industry 4.0 at GITEX Tech Week 2019 in Dubai till October 10. These advanced technology solutions are geared to help the industries embrace digital transformation to become more agile, secure, operationally efficient, cost-efficient and productive, and place them in a position to take advantage of the vast opportunities of the fourth Industrial Revolution. The demonstrations include solutions for several key enterprise verticals, including, mining, airports, shipping, education, energy, power, utilities, logistics and public sector.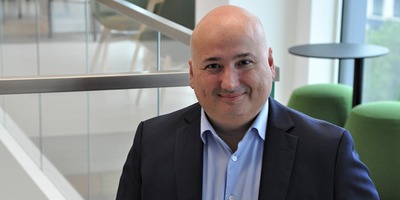 Building on its theme "Experience 5G", Ericsson's visitors at GITEX this year will get to experience how 5G technology will become a platform for innovation for both operators and consumers.  Visitors will learn more about how 5G offers up to 10 times lower cost per gigabyte than current 4G networks and gain insights on untapped emerging revenue streams from the digitalization of industries. In addition, attendees will be able to enjoy a futuristic technology vision by experiencing 5G through interactive immersive experiences using high-quality in-car video, virtual reality (VR) and augmented reality (AR).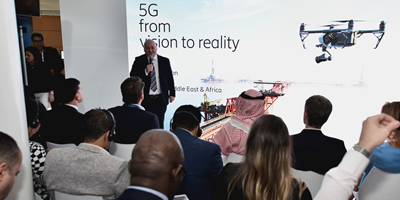 Addressing media and analysts at GITEX 2019 in UAE, Ericsson Middle East and Africa (MEA) President Fadi Pharaon said that commercial 5G networks are going live in the region spurring innovation for new consumer experiences and presenting new opportunities for enterprises. Pharaon also highlighted the role of 5G in driving new revenue streams emerging from the digitalization of industries.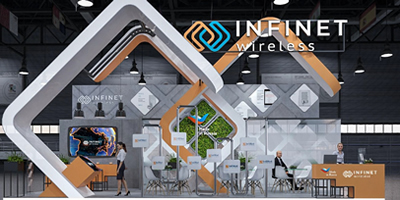 Infinet Wireless, the global leader in fixed broadband wireless connectivity, announced its participation in GITEX Technology Week 2019, where it will introduce the region to the cutting edge in network upgrades that will allow customers to enhance speeds, capacities and latencies, all while gaining much-needed control of costs.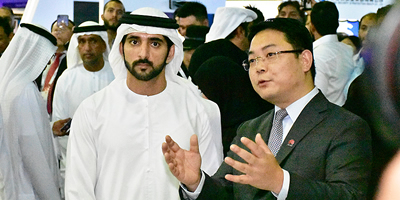 His Highness Sheikh Hamdan bin Mohammed bin Rashid Al Maktoum, Crown Prince of Dubai and Chairman of Dubai Executive Council, officially opened the 39th edition of GITEX Technology which is held on 6-10 October at Dubai World Trade Center.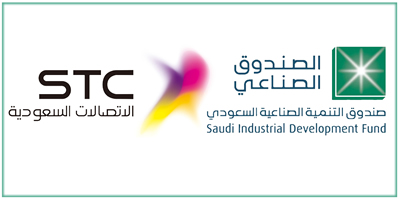 STC has concluded a joint cooperation agreement with the Saudi Industrial Development Fund (SIDF) to promote local content and create localization opportunities in various sectors, as part of the Tawteen Program.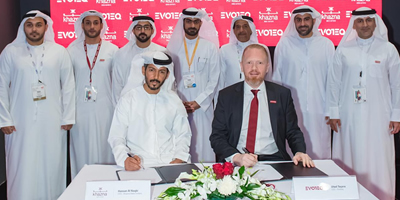 Evoteq, the Middle East's leading digital transformation catalyst, and Khazna, the UAE's largest data center wholesale providers, are collaborating with a view to jointly develop Sharjah's first Tier 3 data center.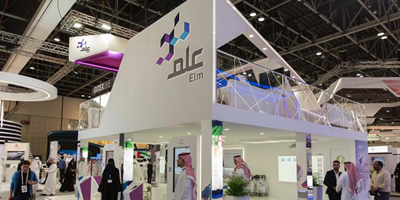 Elm, the leading digital solution provider, will showcase its latest digital systems that reflect its adoption of the data revolution concept during its participation at GITEX Technology Week 2019, which will be held from 6 till 10 October 2019 at Dubai World Trade Center.