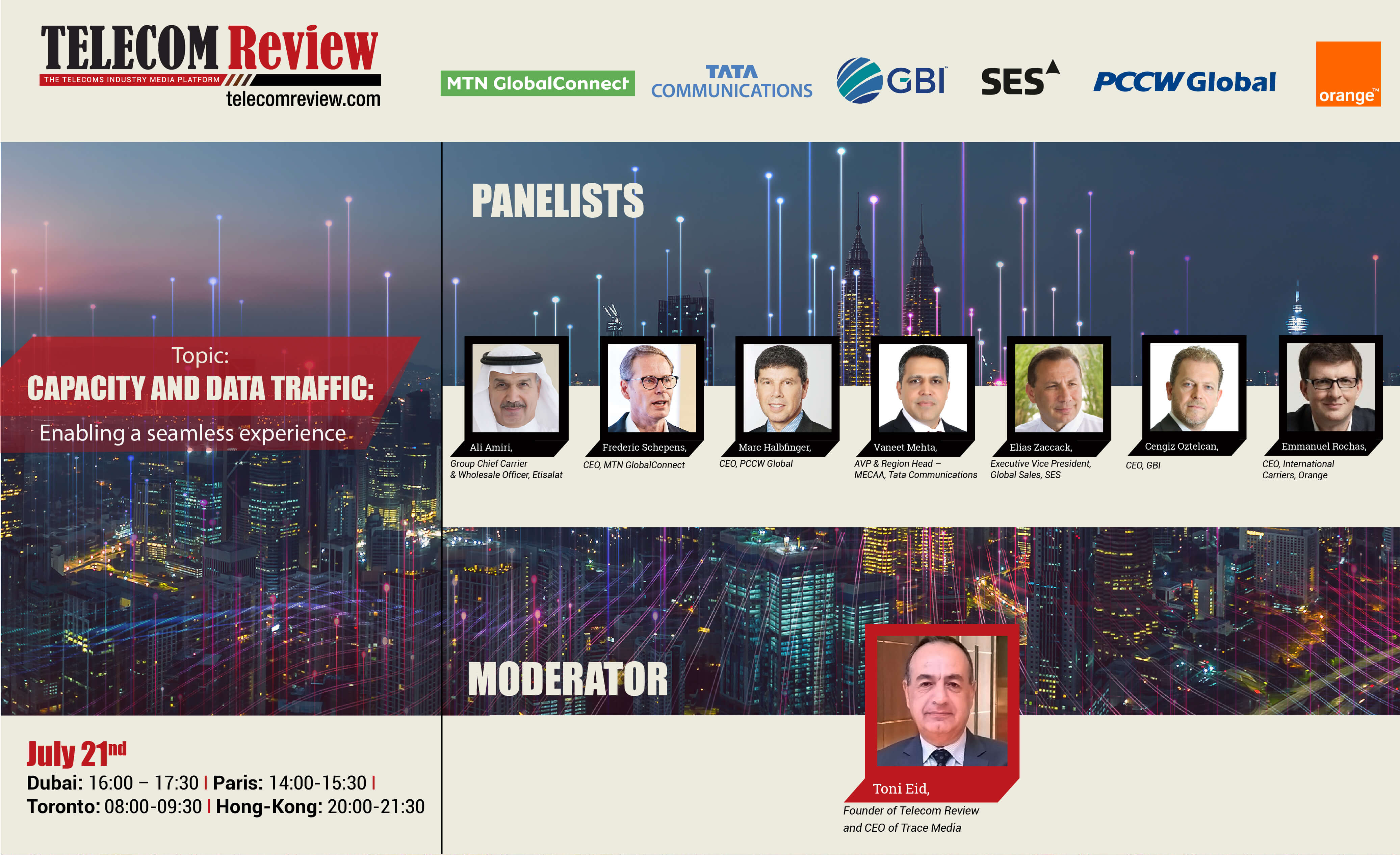 PANEL: Capacity and data traffic: Enabling a seamless experience
Telecom Review held a virtual panel on 21 July, moderated by Toni Eid, CEO of Trace Media International and Founder of Telecom Review. The panel was attended by 346 participants, to discuss the latest and most pressing issues in the wholesale and capacity space.
The panelists were:
-        Marc Halbfinger, CEO, PCCW Global
-        Ali Amiri, Group Chief Carrier & Wholesale Officer, Etisalat
-        Frederic Schepens, CEO, MTN GlobalConnect
-        Emmanuel Rochas, CEO, International Carriers, Orange
-        Cengiz Oztelcan, CEO, GBI
-        Vaneet Mehta, AVP & Region Head – MECAA at Tata Communications
-        Elias Zaccack, Executive Vice President, Global Sales, SES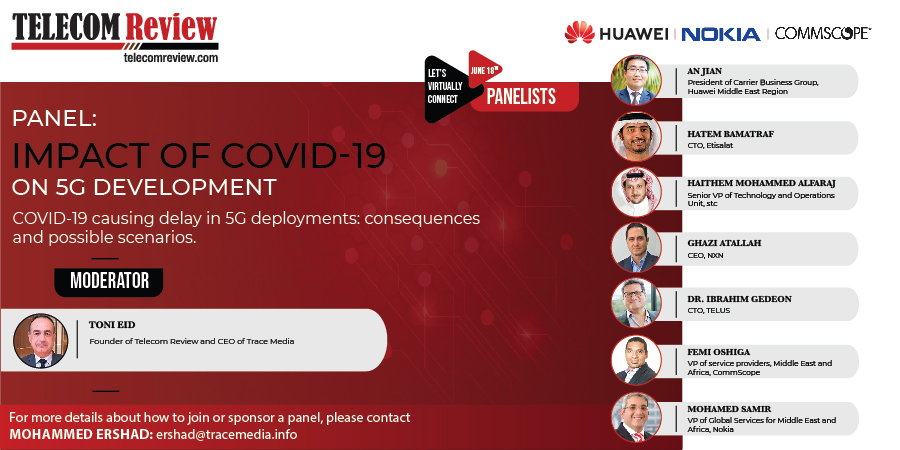 PANEL: Impact of COVID-19 on 5G development
Telecom Review announced that a series of virtual panels will be organized using Zoom application to connect the industry's leading operators, vendors, ICT companies, governmental entities and consultants. The first panel happened on June 18th and discussed the impact of COVID-19 on 5G deployment and was moderated by Mr. Toni Eid, Founder of Telecom Review and CEO of Trace Media.
The panelists were:
-              Hatem Bamatraf, CTO, Etisalat
-              Dr. Ibrahim Gedeon, CTO, TELUS
-              Haithem Mohammed Alfaraj, Senior VP of Technology and Operations Unit, stc
-              An Jian, President of Carrier Business Group, Huawei Middle East Region
-              Femi Oshiga, VP, Service Providers, MEA, CommScope
-              Ghazi Atallah, CEO, NXN
-              Mohamed Samir, VP of Global Services for Middle East and Africa, Nokia